Drive Clutches
POLARIS : Racers prefer the ease of tuning and proven strength of this clutch and high RPM and high power applications.
Popular Polaris Clutch Flyweights
Polaris weight profiles are the most efficient at transferring power in racing and performance applications. Fits Polaris, Arctic Cat and Comet clutches.

± 1 Gram
Profile
Description
Part no.
Price
66
Aggr.Trail
10-66
PCP1321584
$25
64
Aggr.Trail
10-64
PCP1321585
$25
62
Aggr.Trail
10-62
PCP1321586
$25
60
Aggr.Trail
10-60
PCP1321587
$25
58
Aggr.Trail
10-58
PCP1321588
$25
56
Aggr.Trail
10-56
PCP1321686
$25
54
Aggr.Trail
10-54
PCP1321685
$25
55
Racing
10A
PCP1321589
$25
53
Racing
10AL
PCP1321531
$25
53
Racing
S35R
PCP1321759
$25
51.5
Racing
10
PCP1321526
$25
51
Racing
S53R
PCP1321731
$25
50
Racing
10M
PCP1321528
$25
49
Racing
S53B
PCP1321730
$25
48
Racing
10M Blue
PCP1321529
$25
46
Racing
10M White
PCP1321527
$25
44
Racing
10M Red
PCP1321530
$25
44
Racing
J-1
PCP5630065
$25
42
Racing
P-1
PCP5630089
$25
40
Racing
K-1
PCP5630144
$25

Aaen Primary Racing Clutch Springs
High silicone shot-peened and powder coated clutch springs for tuning Polaris, Arctic Cat and Comet Clutches.

Part no.
Description
Eng.
Pre-Load Lbs.
Full
Shift
Lbs.
Rate lbs./in.
Price
AAS11054
Orange
120
290
127
$25.00
AAS10034
Purple
150
320
127
$25.00
AAS10039
Silver
165
280
92
$39.00
AAS10040
Yel / Red
165
310
116
$39.00
AAS10043
White
170
330
128
$39.00
AAS10041
Maroon
185
320
108
$39.00
AAS10042
Gold
190
335
116
$39.00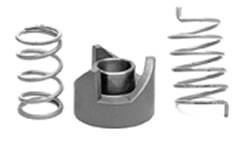 Polaris Teflon Coated Clutch Cams
Cams are hard-coated & teflon treated resulting in a long wearing bearing surface with a very low coefficient of friction. Improves backshifting, acceleration and prevents rubber build up.
Straight 34°
PCP12400
$115.00
Straight 36°
PCP12401
$115.00
Straight 38°
PCP12402
$115.00
Progressive 38°-34°
PCP12406
$115.00
Progressive 42°-34°
PCP12407
$115.00
Progressive 44°-34°
PCP12418
$115.00
Progressive 46°-38°
PCP12409
$115.00
Progressive 50°-36°
PCP12517
$115.00
Driven Clutch Springs
High silicone, shot-peened and powder coated springs for tuning Polaris, Arctic Cat, Yamaha and Ski Doo secondary clutches.
Description
Part no.
Torsion Rate
in.-lbs./rev
Price
Aaen Brown
AAS12416
428*
$25.00
Aaen Green
AAS12412
421
$25.00
Aaen White
AAS12417
306*
$25.00
Aaen Blue
AAS12410
308
$25.00
Polaris Blue
PCP7041296
312
$39.00
Polaris Sil/Blu
PCP7041646
286
$39.00
Polaris Silver
PCP7041499
286
$39.00
Polaris Gold
PCP7041501
247
$39.00
Polaris Red
PCP7041198
213
$39.00
* Longer spring with higher side pretension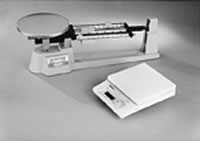 Scales
The Triple Beam is preferred by serious tuners. Sensitive to a tenth of a gram, this scale is ideal to match flyweights and to balance pistons, ect.
Triple Beam Gram Scale
CLA14005
$169.00
The Electronic Scale is portable, small & battery operated so you can take it with you in the field. Accurate to a tenth of a gram.
Electronic Scale
CLA14033
$165.00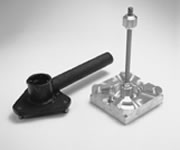 Universal Clutch Tool
Designed to easily remove all Arctic Cat, Comet and Polaris clutch spiders. Removes jam nuts on Polaris by simply spanner wrench over. Arctic Cat jam nut tool insert also available. The holding tool bolts easily to a bench or can be held in a vice.
3 - Prong
CLA14007
$159.00
4 - Prong (Quad)
CLA14008
$159.00
Arctic Cat Jam Nut Insert
CLA909
$23.00
Ramp Grinding Block

Holds three flyweights for precision modifications on a belt sander.
Grinding Block
CLA14001
$30.00
Clutch Service Tool
Fits all driven and some drive clutches. Comes with keyed hold down post. An indispensable tool for your shop.
Service Tool
CLA14035
$159.00
Clutch Puller

Arctic Cat 96-03
CLA14024
$45.00
Arctic Cat 2010 Models
CLA14009
$47.00
Comet - Arctic Cat 9/16th
CLA14028
$45.00
Comet 108 4 Pro 5/8th
CLA14029
$45.00
Polaris Thru 98
CLA14012
$45.00
Polaris Twins 97-99
CLA14026
$45.00
Polaris Edge XC, XCR
CLA14040
$45.00
Yamaha YXR
CLA14013
$45.00
Ski-Doo 88 - up
CLA14034
$45.00